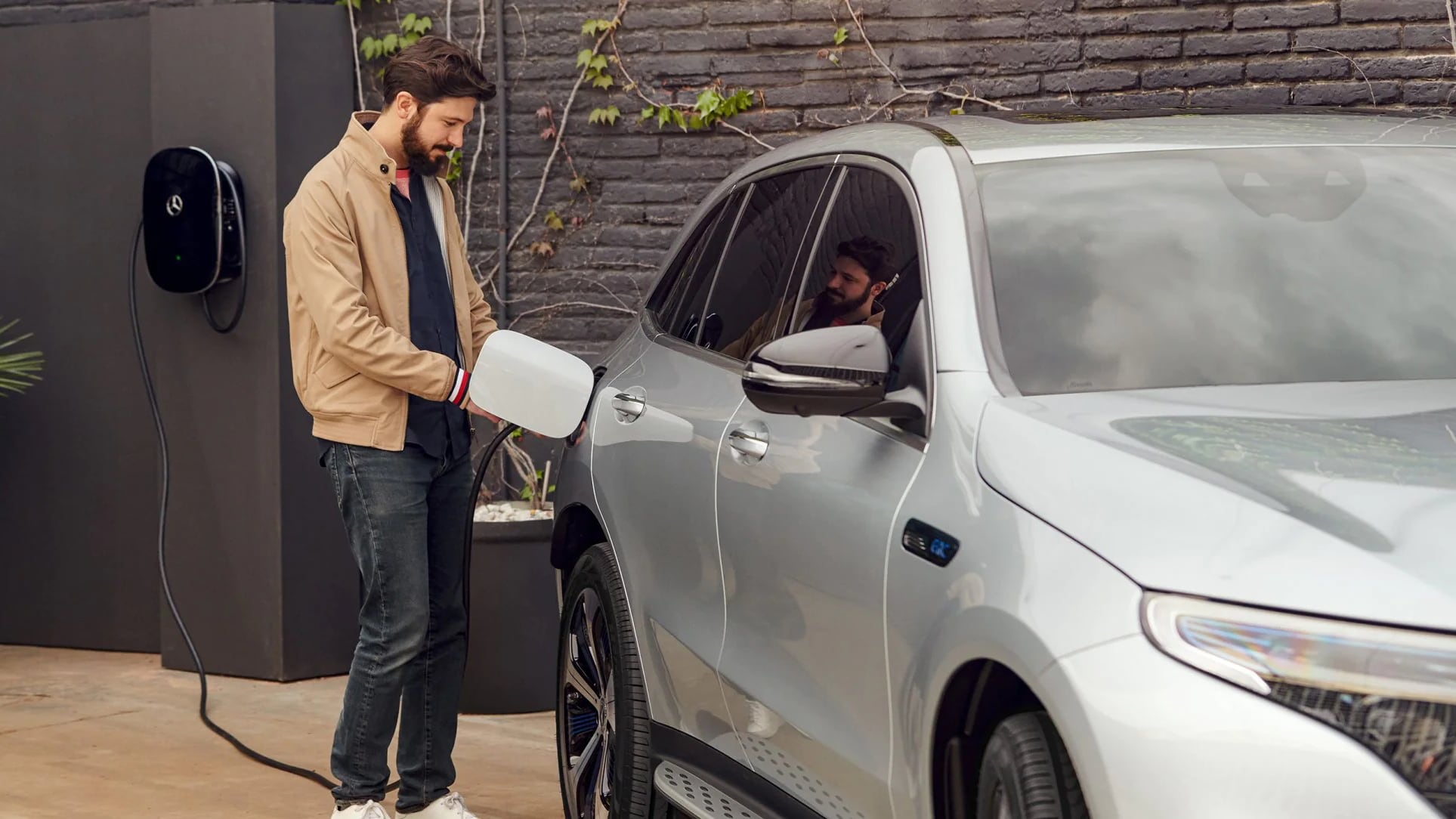 If you have an Mercedes-EQ vehicle, then chances are your driving habits consist of cruising around the lovely streets of Wexford, without having to worry about stopping at those inconvenient gas stations along the way.  One of the many luxuries that your EQS Sedan offers you is the ability to charge your car from the comfort and convenience of your own home.
How to Charge From Home
The first step in charging your fully-electric EQS Sedan from home is to have a wall charger installed. There are Level 1 Charging Stations that can be plugged into any standard household 120V outlet, or you can opt for a 240V home charging station. This home charging station can be installed by a local electrician, or you can further utilize the Mercedes me app to find a certified electrician.
We recommend the ChargePoint Home Flex wall box, which can charge over 30 miles of range per hour! Simply plug in your Mercedes-EQ when you are not using it, and it will add range to the battery.
Oftentimes, energy suppliers will have discounted rates if you charge your vehicle at night or outside of peak hours. We recommend speaking to your electric company and seeing what kind of savings you can accrue, based on when you decide to recharge.
Ask our EV specialists at Bobby Rahal Motorcar Company, and we'll be happy to answer any questions that you have about your new Mercedes-EQ.